Last fall, we worked with Our Data Bodies to design a facilitation guide for people who want to transform their communities through popular education about our digital data. The Digital Defence Playbook gets people to think about ways tech affects their communities rather than trying to teach people the intricacies of how it works.  In each activity in the book, the intent is to start conversations to help reshape the narratives around digital safety and security in racialized, poor, and immigrant communities.
The book also looks at the impacts of digital insecurity and lack of privacy of people who are systematically oppressed and how these groups are at risk. Our Data Bodies hopes that this playbook will not only educate but build strength by returning the power back into the community.
The chosen concept combined two preliminary concepts. In the first, data is visualized in a stream, suggesting that its flow can be directed as a community if we assert our agency. The other focuses on affected people, neighbourhoods, communities. For this approach, we were inspired by contoured line drawings, as it shows continuous connectivity to each other, and that digital defence as a community creates stronger practices than individualistic approaches.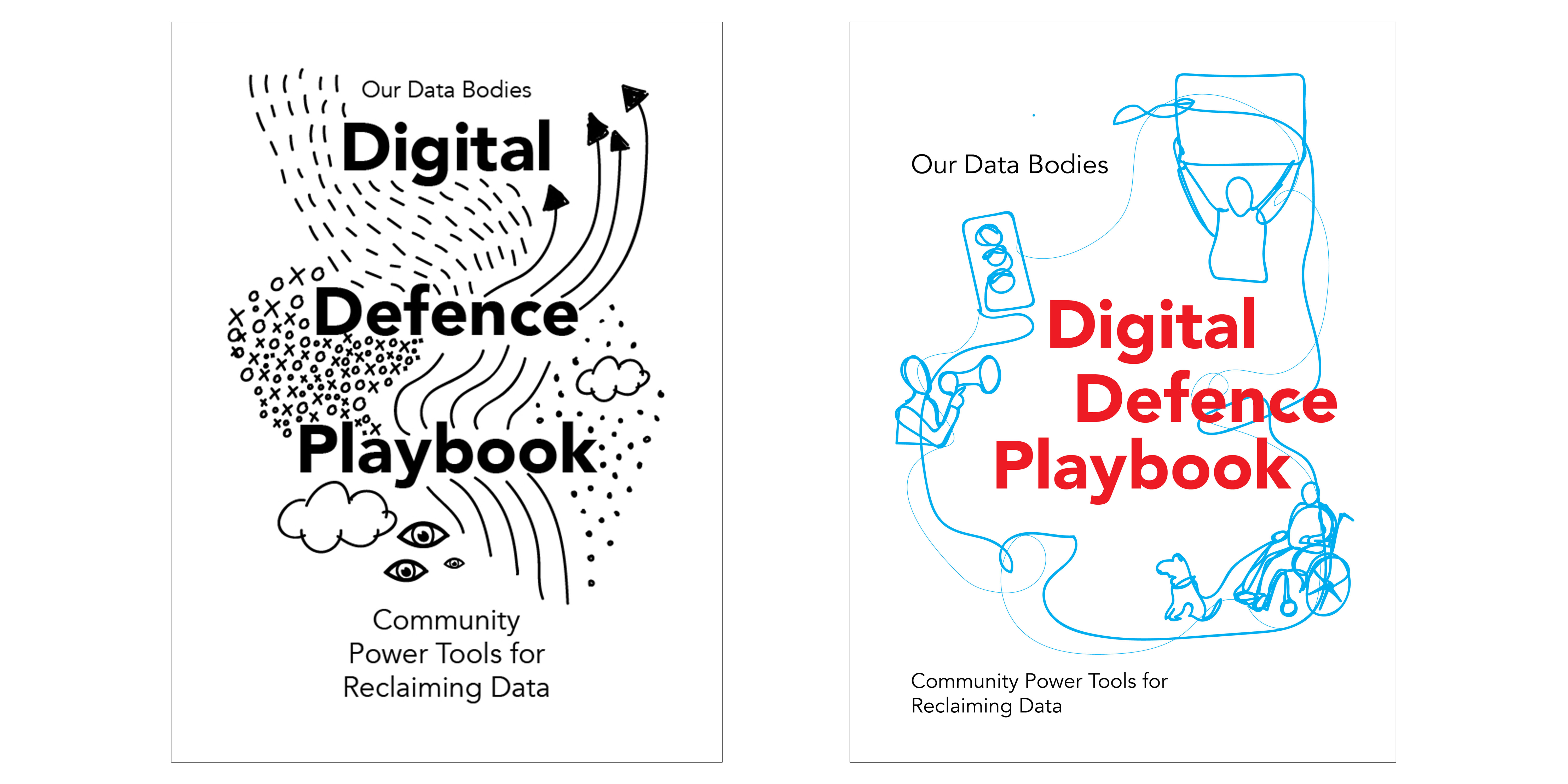 ODB loved the sentiments of both concepts, so we combined these two approaches by adding people in the community at the top of the layout and having the data stream connecting and flowing toward the community members.
We're excited about the impact this guide will have the digital justice realm, and we've learned a lot from this project that we are excited to apply. The completed book debuted at the first ever NY Tech Zine Fair in November 2018 and generated a lot of interest.
The Digital Defence Playbook: Community Power Tools for Reclaiming Data is also available in Spanish! Read more and download/purchase at https://www.odbproject.org/2019/03/11/our-data-bodies-playbook-is-out/